The CHIME-AEHIS Healthcare CISO Boot Camp Digital is an intensive education program offered by the College of Healthcare Information Management Executives (CHIME) and taught by a faculty of healthcare thought leaders.
Combining presentations, small group discussions, case studies and interactive problem solving, participants learn the real-world skills necessary to become a successful digital health leader. CHIME is committed to giving every attendee a meaningful executive level experience throughout the course to maximize participation. Attendance in the CHIME-AEHIS Healthcare CISO Boot Camp Digital ranges from 15-25 participants as well as 4-6 faculty and CHIME team members.
Keith Fraidenburg
Keith Fraidenburg is Executive VP and Chief Operating Officer for the College of Healthcare Information Management Executives (CHIME), a 2,300-plus member professional organization for healthcare information executives.
Mr. Fraidenburg has more than 24 years of experience working within the healthcare IT industry, including nearly 20 years of association management experience. In his role, he is responsible for providing overall leadership and execution of the organization's business strategies and plans, setting comprehensive goals for performance and sustainable growth. He also maintains primary responsibility for the organization's advocacy and public policy efforts and its platform of education programs and services. In his prior role as Chief Strategy Office, he was responsible for identifying and cultivating new business opportunities in support of the organization's long-term strategic goals.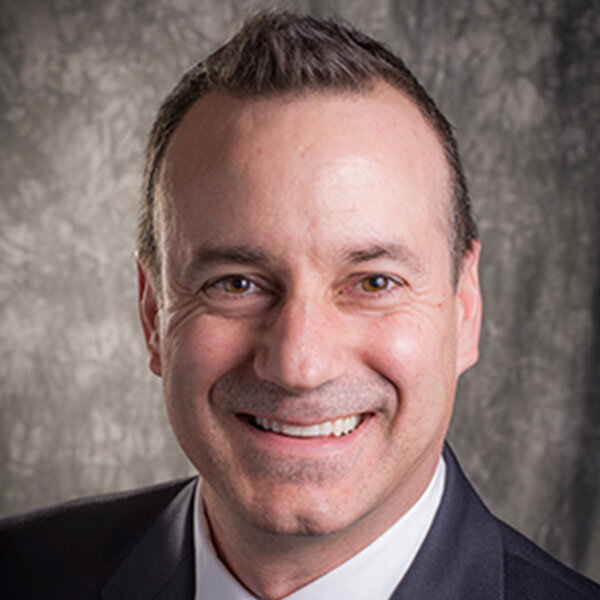 As a member of the senior leadership team, he works closely with healthcare IT executives, key industry leaders and industry association partners, including the American Hospital Association (AHA), American Health Information Management Association (AHIMA), Healthcare Information Management Systems Society (HIMSS) and others to keenly understand the issues, concerns and needs of healthcare information executives.
In his previous role as Vice President of Education and Communications for CHIME, Mr. Fraidenburg was responsible for leading the education, marketing and communications programs and services available through CHIME.
In addition to his responsibilities within CHIME, Mr. Fraidenburg is a member of the American Society of Association Executives (ASAE) and Healthcare Information and Management Systems Society (HIMSS).
This course features the following elements:
Weekly 2-hour live class meetings with faculty and healthcare digital leaders
Reading Assignments
Team Case Studies
Team Video Projects
Discussion Boards
And More!
The value of this course is directly connected to your participation. This course is highly collaborative, and will require some group work. For you to get the most value from this course, you will be expected to contribute to each week's activities, as well as all of the Course Assignments.
In order to obtain the Certificate of Completion, you must attend the first and last live sessions, view each module's content, as well as complete and submit each of the weekly Course Assignments.
This course will begin on February 19, 2021
All live sessions will be on Tuesdays from 6:00PM - 8:00PM ET.
The first live session will be Tuesday, Feb. 23, 2021.
Before enrolling in this course, at least 3 years of healthcare IT leadership is required.
This course will require approximately 36-48 hours over the course of 6 weeks.