The CHIME-AEHIS Healthcare CISO Boot Camp Digital is an intensive education program offered by the College of Healthcare Information Management Executives (CHIME) and taught by a faculty of healthcare thought leaders.
Combining presentations, small group discussions, case studies and interactive problem solving, participants learn the real-world skills necessary to become a successful digital health leader. CHIME is committed to giving every attendee a meaningful executive level experience throughout the course to maximize participation. Attendance in the CHIME-AEHIS Healthcare CISO Boot Camp Digital ranges from 15-25 participants as well as 4-6 faculty and CHIME team members.
Keith Fraidenburg
Keith Fraidenburg is Executive VP and Chief Operating Officer for the College of Healthcare Information Management Executives (CHIME), a 2,300-plus member professional organization for healthcare information executives.
Mr. Fraidenburg has more than 24 years of experience working within the healthcare IT industry, including nearly 20 years of association management experience. In his role, he is responsible for providing overall leadership and execution of the organization's business strategies and plans, setting comprehensive goals for performance and sustainable growth. He also maintains primary responsibility for the organization's advocacy and public policy efforts and its platform of education programs and services. In his prior role as Chief Strategy Office, he was responsible for identifying and cultivating new business opportunities in support of the organization's long-term strategic goals.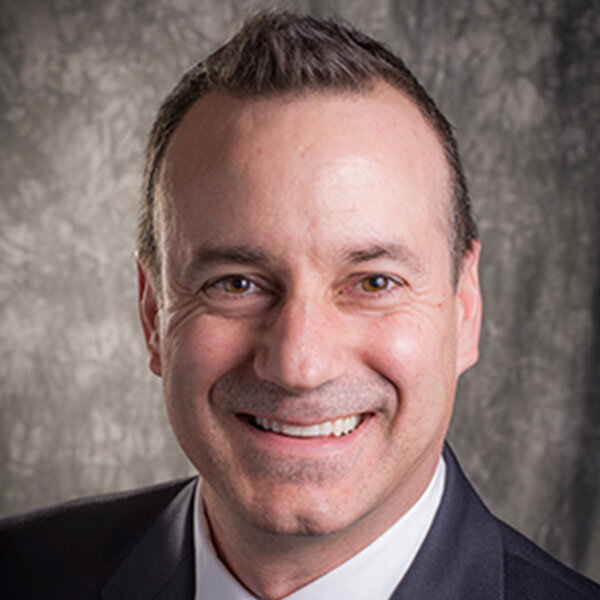 As a member of the senior leadership team, he works closely with healthcare IT executives, key industry leaders and industry association partners, including the American Hospital Association (AHA), American Health Information Management Association (AHIMA), Healthcare Information Management Systems Society (HIMSS) and others to keenly understand the issues, concerns and needs of healthcare information executives.
In his previous role as Vice President of Education and Communications for CHIME, Mr. Fraidenburg was responsible for leading the education, marketing and communications programs and services available through CHIME.
In addition to his responsibilities within CHIME, Mr. Fraidenburg is a member of the American Society of Association Executives (ASAE) and Healthcare Information and Management Systems Society (HIMSS).
---
Tim Stettheimer, PHD
Timothy Stettheimer, PhD, has served as a healthcare CIO for two decades and has worked with healthcare information technology and healthcare leaders for twenty-five years. He currently serves as the Vice-President of education for The College of Healthcare Information Management Executives (CHIME). In this role he plans, designs and directs education for all members of CHIME and affiliated organizations. Members include Chief Information Officers, Chief Information Security Officers, Chief Technology Officers, Chief Application Officers and other senior healthcare technology information leaders throughout the world.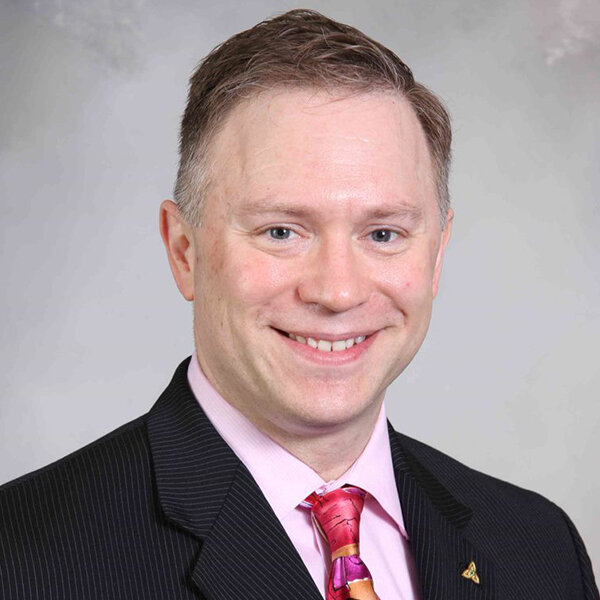 Dr. Stettheimer most recently served as the Regional Chief Information Officer (RCIO) for the South and Central Region of Ascension Information Services (AIS), which is made up of seven geographic markets as well as all senior living locations and all medical groups. As RCIO, Dr. Stettheimer was the regional leader responsible for AIS service delivery and technology visioning.
Dr. Stettheimer was responsible for balancing organizational priorities in developing a cohesive IT strategic plan, including the collaborative creation of cross-enterprise business engagement opportunities. He actively managed strategic vendor relations in concert with resources from Clinical Information Systems, Symphony, Service Provider Administration, and the Office of the Chief Technology Officer and worked to develop and ensure execution of associated communication strategies. Dr. Stettheimer guided governance models, served on Ascension-level committees and supported diverse AIS functions such as goal sponsorship, compensation committee efforts, IT general control oversight, infrastructure governance, and AIS Model Community Survey action planning.
Prior to his Ascension role, Dr. Stettheimer served as the Senior Vice President and Chief Information Officer for St. Vincent's Health System, Birmingham. In this role, he was responsible for managing the Health Ministry's technology strategy, portfolio and operations, while serving as the Health Ministry's technology service delivery senior escalation point. He has also served in leadership roles at Adventist Health System and Children's Medical Center of Dallas.
Dr. Stettheimer earned a doctorate in information services focused in medical informatics, information theory and design, and information policy and management from the University of North Texas in Denton. He holds a master's degree in applied cognition and neuroscience from the University of Texas in Dallas, and a bachelor's degree in psychology from Hardin-Simmons University in Abilene, Texas. Tim is a fellow both with the American College of Healthcare Executives (FACHE) and the College of Healthcare Information Management Executives (FCHIME). He is a member of the American Medical Informatics Association (AMIA), holds the Certified Healthcare CIO (CHCIO) credential, is a certified professional in healthcare information management systems (CPHIMS), and is a member of the Healthcare Information Management Systems Society (HIMSS). He served as a fellow through a National Institute of Health grant during his doctoral studies. Dr. Stettheimer has held faculty positions with the University of North Texas, the University of Alabama – Birmingham and Boston College.
Dr. Stettheimer has earned the Certified Healthcare CIO distinction from the College of Healthcare Information Management Executives (CHIME). He also served as the CHIME 2010 Board Chair, the 2011 CHIME Foundation Board Chair and the 2013-1014 CHIME Education Foundation Board Chair. Tim and his wife Carol live in Birmingham, AL and are the parents of four children.
---
Will Long
Will Long, MIS, CISSP, CPHIMS, is vice president and CISO at Children's Health System of Texas, where he is responsible for development and oversight of the organization's corporate information security program.
As leader of the information security program, he monitors new and emerging threats and regularly adjusts the organization's security programs to mitigate risks. He has spent 30-plus years in information technology working both in the payer and provider sectors of the healthcare industry for 31 of those years. Long founded and leads the North Texas Healthcare CISO Leadership Summit and serves as the board chair of AEHIS and co-chair of the AEHIS Professional Education committee.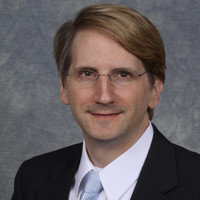 ---
Anahi Santiago
Anahi Santiago, MBA, CISM, is the CISO at ChristianaCare Health System, the largest healthcare provider in the state of Delaware.
Prior to CCHS, she spent over 10 years as the information security and privacy officer at Einstein Healthcare Network. In her role as CISO she has overall responsibility for the organization's cybersecurity and assurance program. Santiago leads a team of information security professionals in supporting CCHS's strategic initiatives by collaborating with clinical and business leaders, managing cybersecurity risks, implementing policies and controls, generating overall awareness and fostering a culture of security and safety.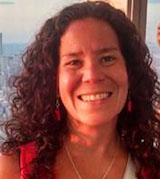 She is an active contributor and member of several local, state and federal cybersecurity organizations including the Healthcare Sector Coordinating Council's Cybersecurity Working Group, Delaware Healthcare Cybersecurity Alliance and Philadelphia's Women and Cybersecurity group.
---
Teresa Tonthat
Teresa Tonthat serves as the chief information security officer for Texas Children's, the largest children's hospital in the United States recognized for pediatrics, obstetrics, gynecology and research. She has more than 18 years of experience in information security, information technology audit, compliance and cyber risk. She is responsible for establishing long-term security strategy, assessing cyber risk, emerging threats and developing value-added security capabilities for the organization.
Tonthat joined Texas Children's in January 2018. During her tenure, she has provided leadership over the delivery of multiple security capabilities in an effort to continuously strengthen the organization's security posture. Prior to joining Texas Children's, she was responsible for information security at Halliburton. Under her leadership, a multinational global security team was focused on mitigating cyber risk within the digital oilfield operations in over 80 countries.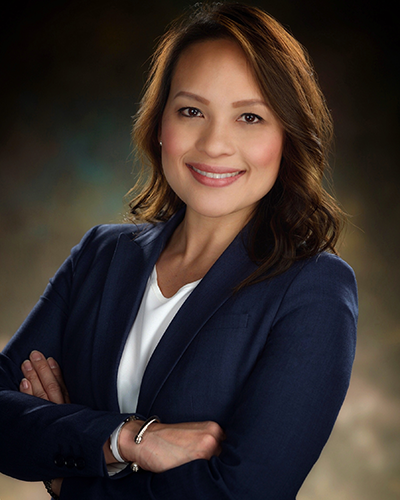 ---
Karl West
Karl West, MBA, is the CISO and assistant vice president of information systems at Intermountain Healthcare, an integrated delivery network of 22 hospitals and 185 clinics in Utah and Southern Idaho. At Intermountain, he is responsible for all aspects of the organization's security strategy. His leadership—throughout the planning, development, implementation, and maintenance of an excellent security program—has earned Intermountain national recognition as a leader in health information security.
The teams West inspires cover a wide range of security specialties—governance, architecture, risk and compliance, Identity and Access, eDiscovery, forensics, and incident management. Protecting and defending against unauthorized access to patient and employee information, clinical systems, networks and data is his vocation. He's keenly interested in innovation as well, especially the development of new technologies that improve care and lower costs.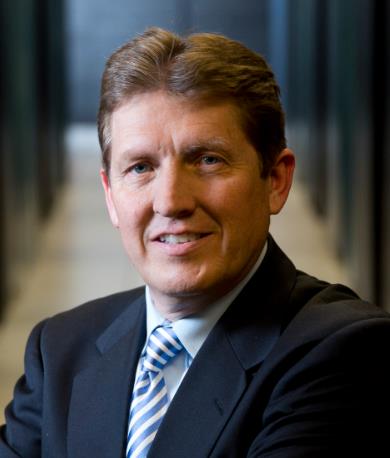 For more than 30 years, West has been involved in information technology and security. Prior to his role at Intermountain, he was vice president and managing partner at AT&T Consulting Services. He is a member of the Utah Health Information Network (UHIN) Privacy and Security Board, a board member of AEHIS and Weber State College's Computer Science department.
This course features the following elements:
Weekly 2-hour live class meetings with faculty and healthcare digital leaders
Reading Assignments
Team Case Studies
Team Video Projects
Discussion Boards
And More!
The value of this course is directly connected to your participation. This course is highly collaborative, and will require some group work. For you to get the most value from this course, you will be expected to contribute to each week's activities, as well as all of the Course Assignments.
In order to obtain the Certificate of Completion, you must attend the first and last live sessions, view each module's content, as well as complete and submit each of the weekly Course Assignments.
This course will begin on Wednesday, August 19 and end on Wednesday, September 30th.
All live sessions will be on Tuesdays from 6:00PM - 8:00PM ET.
The first live session will be Tuesday, August 25, 2020.
Before enrolling in this course, at least 3 years of healthcare IT leadership is required.
This course will require approximately 36-48 hours over the course of 6 weeks.