The CHIME Healthcare CIO Boot Camp - Digital is an intensive education program offered by the College of Healthcare Information Management Executives (CHIME) and taught by a faculty of healthcare thought leaders.
Combining presentations, small group discussions, case studies and interactive problem solving, participants learn the real-world skills necessary to become a successful digital health leader. CHIME is committed to giving every attendee a meaningful executive level experience throughout the course to maximize participation. Attendance in the Digital CIO Boot Camp ranges from 15-25 participants as well as 4-6 faculty and CHIME team members.
Russell P. Branzell
President & CEO - CHIME
FCHIME, CHCIO, FACHE
Prior to joining CHIME, Russ Branzell was the VP of IS/CIO, Poudre Valley Health System (PVHS) and the President/CEO of Innovation Enterprises (PVHS' for profit IS entity). PVHS is an integrated health system with a reputation for excellence and innovative care. They most recently are the recipients of the 2008 Malcolm Baldrige National Quality Award, the highest Presidential honor given to US businesses and organizations that demonstrate performance excellence, the Colorado Performance Excellence Peak Award (first and only organization in the state), Solucient's 100 Top Hospitals, Health Grades Distinguished Hospital Award, Magnet Hospital for Nursing Excellence designation, Avatar International 5 Star National Award, and US News and World Report-America's 50 Best Hospitals. In addition to these honors and awards, the Information Services Division was recognized with Information Week Magazine's Top 500 Award for innovative technology usage and also received the Business Technology Optimization Excellence Award for IT Governance Best Practices (2004).
Prior to joining PVHS, he was the Regional Deputy CIO and Executive Director of Information Services for Sisters of Mercy Health System in St. Louis, MO.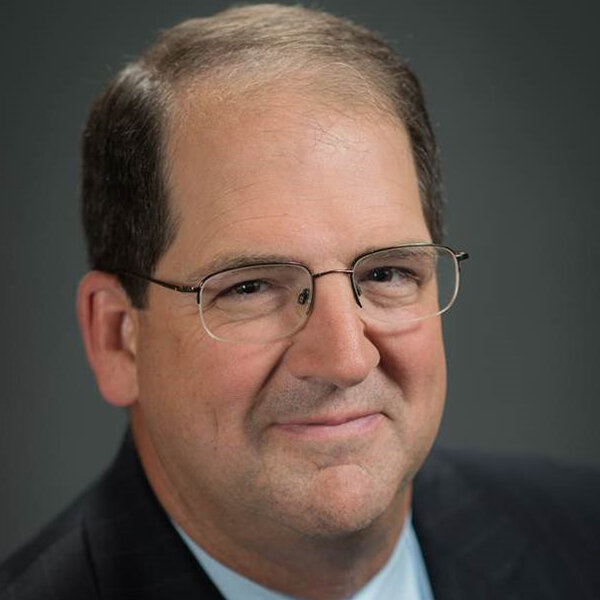 Before his time in St. Louis, Mr. Branzell served on active duty in the US Air Force and continues to serve in the Air Force Reserves. While on active duty, Mr. Branzell served in numerous healthcare administration positions including CIO for the Air Mobility Command Surgeon General's Office. In 1996, he was selected for the Air Force Medical Service Fellowship program and completed a CIO Internship at the Unity Health System in St. Louis, MO.
Mr. Branzell is a past member of the CHIME Board of Directors (2004-2008), past Chairperson of the CHIME Education Committee (2004-2008), and past Program Director for CHIME's Healthcare CIO Boot Camp™ (2006 – 2009). He was instrumental in the development and ongoing success of CHIME's LEAD Forum and CHIME Foundation Boot Camp education programs, serving both as Program Director and as a member of faculty for both since their inception. In addition, he has served as Chairperson of CHIME's Spring and Fall CIO Forum Planning Committees and currently serves on the CHIME Education Foundation Board.
Mr. Branzell is a Certified Healthcare CIO (CHCIO), a fellow of CHIME and HIMSS, and board certified through the American College of Healthcare Executives (ACHE). He was awarded the 2005 ACHE Regent's Award as the Young Healthcare Administrator of the Year for the State of Colorado. PVHS has received numerous industry awards in recognition of its commitment to the advancement of healthcare informatics.
Russ serves on numerous editorial, volunteer, community and management boards. Additionally, he has been a speaker at regional, national, user groups and vendor conferences.
A native of San Antonio, TX, Russ earned an undergraduate degree in business administration specializing in human resource management and labor relations from the University of Texas. In 1995, he earned a Master's degree in Administrative Science from Embry-Riddle University with an emphasis in management.
Timothy Stettheimer, PhD
Vice President, Education – CHIME
FCHIME, CHCIO, FACHE
Timothy Stettheimer, PhD, has served as a healthcare CIO for two decades and has worked with healthcare information technology and healthcare leaders for twenty-five years. He currently serves as the Vice-President of education for The College of Healthcare Information Management Executives (CHIME). In this role he plans, designs and directs education for all members of CHIME and affiliated organizations. Members include Chief Information Officers, Chief Information Security Officers, Chief Technology Officers, Chief Application Officers and other senior healthcare technology information leaders throughout the world.
Dr. Stettheimer most recently served as the Regional Chief Information Officer (RCIO) for the South and Central Region of Ascension Information Services (AIS), which is made up of seven geographic markets as well as all senior living locations and all medical groups. As RCIO, Dr. Stettheimer was the regional leader responsible for AIS service delivery and technology visioning.
Dr. Stettheimer was responsible for balancing organizational priorities in developing a cohesive IT strategic plan, including the collaborative creation of cross-enterprise business engagement opportunities. He actively managed strategic vendor relations in concert with resources from Clinical Information Systems, Symphony, Service Provider Administration, and the Office of the Chief Technology Officer and worked to develop and ensure execution of associated communication strategies. Dr. Stettheimer guided governance models, served on Ascension-level committees and supported diverse AIS functions such as goal sponsorship, compensation committee efforts, IT general control oversight, infrastructure governance, and AIS Model Community Survey action planning.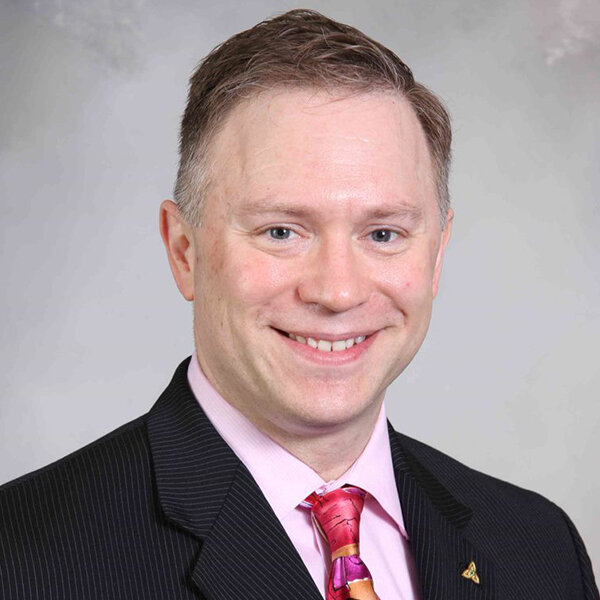 Prior to his Ascension role, Dr. Stettheimer served as the Senior Vice President and Chief Information Officer for St. Vincent's Health System, Birmingham. In this role, he was responsible for managing the Health Ministry's technology strategy, portfolio and operations, while serving as the Health Ministry's technology service delivery senior escalation point. He has also served in leadership roles at Adventist Health System and Children's Medical Center of Dallas.
Dr. Stettheimer earned a doctorate in information services focused in medical informatics, information theory and design, and information policy and management from the University of North Texas in Denton. He holds a master's degree in applied cognition and neuroscience from the University of Texas in Dallas, and a bachelor's degree in psychology from Hardin-Simmons University in Abilene, Texas. Tim is a fellow both with the American College of Healthcare Executives (FACHE) and the College of Healthcare Information Management Executives (FCHIME). He is a member of the American Medical Informatics Association (AMIA), holds the Certified Healthcare CIO (CHCIO) credential, is a certified professional in healthcare information management systems (CPHIMS), and is a member of the Healthcare Information Management Systems Society (HIMSS). He served as a fellow through a National Institute of Health grant during his doctoral studies. Dr. Stettheimer has held faculty positions with the University of North Texas, the University of Alabama – Birmingham and Boston College.
Dr. Stettheimer has earned the Certified Healthcare CIO distinction from the College of Healthcare Information Management Executives (CHIME). He also served as the CHIME 2010 Board Chair, the 2011 CHIME Foundation Board Chair and the 2013-1014 CHIME Education Foundation Board Chair. Tim and his wife Carol live in Birmingham, AL and are the parents of four children.
This course features the following elements:
Weekly 2-hour live class meetings with faculty and healthcare digital leaders
Reading Assignments
Team Case Studies
Team Video Projects
Discussion Boards
And More!
The value of this course is directly connected to your participation. This course is highly collaborative, and will require some group work. For you to get the most value from this course, you will be expected to contribute to each week's activities, as well as all of the Course Assignments.
In order to obtain the Certificate of Completion, you must attend the first and last live sessions, view each module's content, as well as complete and submit each of the weekly Course Assignments.
For this course, your attendance during the following Live Sessions is required:
Starting August 15th 2022
Live Sessions: Wednesdays 5-7 PM ET.
First Live Session August 17th at 5 PM ET
**Epic UGM 8/22-25 No Live session that week. The program will resume the following week.
This course will take approximately 36-48 hours over the course of 6 weeks
Before enrolling in this course, at least 3 years of healthcare IT leadership is required.
Educational Waivers are available to anyone in Healthcare IT, including CHIME members; AEHIA, AEHIT, and AEHIS members, Foundation Partners, and non-members.
Click HERE to learn more!
Full Scholarships are available to current CHIME members and their teams, or members of AEHIS, AEHIA or AEHIT with 3 years of healthcare IT leadership experience.